Share manager: An investment module for MICs and private issuers.
Share manager integrates directly with your investors to provide all record keeping for all types of investments, integrated to a Chart of Accounts for up to date financials all with the ability to generated CRM2 Compliance reports.
Share Manager can be used for any private equity issuers in Canada as it fully customizable on the backend for all different types of investments.   Share Manager will manage many different types of transactions, interest and dividend calculations all integrated to a compliant reporting and true accounting system. With the inclusion of Compliant reports, Share Manager can assist with maintaining accurate provincial and federal compliance rules and regulations.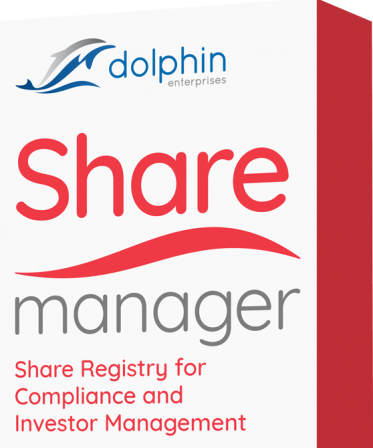 Manages and calculates all types of investment transactions

Includes all Canadian Provincial and Federal Complaint reports

Records transactions to manage and report for NI 31-103 and CRM2 requirements

Electronic submission and validation for T5 as per CRA regulations

Over 300 Investor reports with the ability to have customized reporting

Includes customized report writer to create any investor statements

Ability to email investor statements direct to all investors
609-850 West Hastings Street, Vancouver, BC V6C 1E1 • Office (604) 685-6721
For inquiries, contact Dolphin: info@dolphinent.com